And We're Back!
---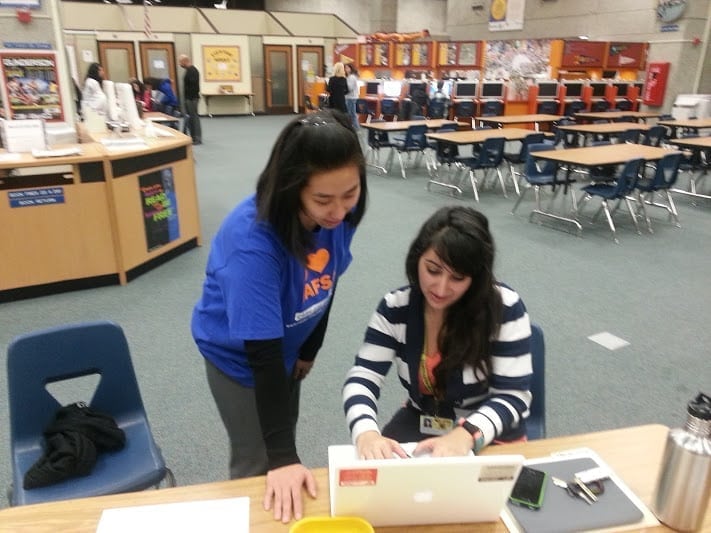 Wow, where has the time gone? One-third of 2013 has already gone by and this blog has unfortunately been very neglected, but it doesn't mean I haven't been keeping you all in mind. Here's a mishmash of updates to get you caught up on the going ons of Jennifer Chang Law (namely me- Jennifer Chang).
Got Financial Aid?
Waaaaaay back in January, I volunteered with Cash for College at two FAFSA events- one at Fremont High School in Sunnyvale, and one at Gunderson High School in San Jose. I helped high school seniors fill out the Free Application for Federal Student Aid. At the time, unfortunately, the California Dream Act application, which grants undocumented students financial aid for higher education, was not yet available online (bummer!). But through Cash for College, everyone who attended one of the Financial Aid workshops was entered to win a $1000 scholarship for college, meaning each location had a $1000 winner!
My most memorable moment- a student asking me if he should check "single" or "married" on his application since he wasn't single, but wasn't married. He concluded that he should just check "married"… luckily he sought help and was informed that he is legally "single" (much to his girlfriend's chagrin, I'm sure).
Note: This photo is a dramatization, no minors were hurt in the shooting of this photo.
CLE
Also in January, I taught my very first CLE course! As a lawyer, we're required to complete a certain amount of Continuing Legal Education every three years, just to keep our knowledge current. I taught my very first course to a group of colleagues on the topic of the AILA website. AILA (American Immigration Lawyer's Association) is the immigration organization- basically, all immigration attorneys are members, and their website is a great resource on immigration, but its organization is a bit confusing. My hour-long course helped get my colleagues acquainted with the website and all the resources AILA has to offer!
Naturalization Clinic
At the end of February, I volunteered my attorney services at a naturalization clinic in San Jose. This clinic was targeted at Legal Permanent Residents who were applying for citizenship and either were receiving public benefits or were otherwise considered "low-income". I thought it'd be similar to some of the DACA (Deferred Action) clinics that I've volunteered at- maybe 50 people in attendance? I was not at all prepared for what I saw. They had hundreds of people filling a very large, almost supermarket-sized room. I arrived a bit late, but once I got there I was thrown into the mix reviewing completed applications. While the workshop started at 4 pm, there were people who were lined up before noon! And it paid off because there were so many people to help, they had to shoo us out at almost 9 pm, when it was scheduled to end at 8 pm!
Nicaragua
I just spent my Spring Break in Nicaragua! It was an eye-opening experience that shed light on a different perspective of immigration in the U.S. Stay tuned for a post dedicated to this trip- it was too enlightening to hide in a post with so many updates!
That's it for now… Stay tuned for more regular updates. There are multiple posts already floating in my head!