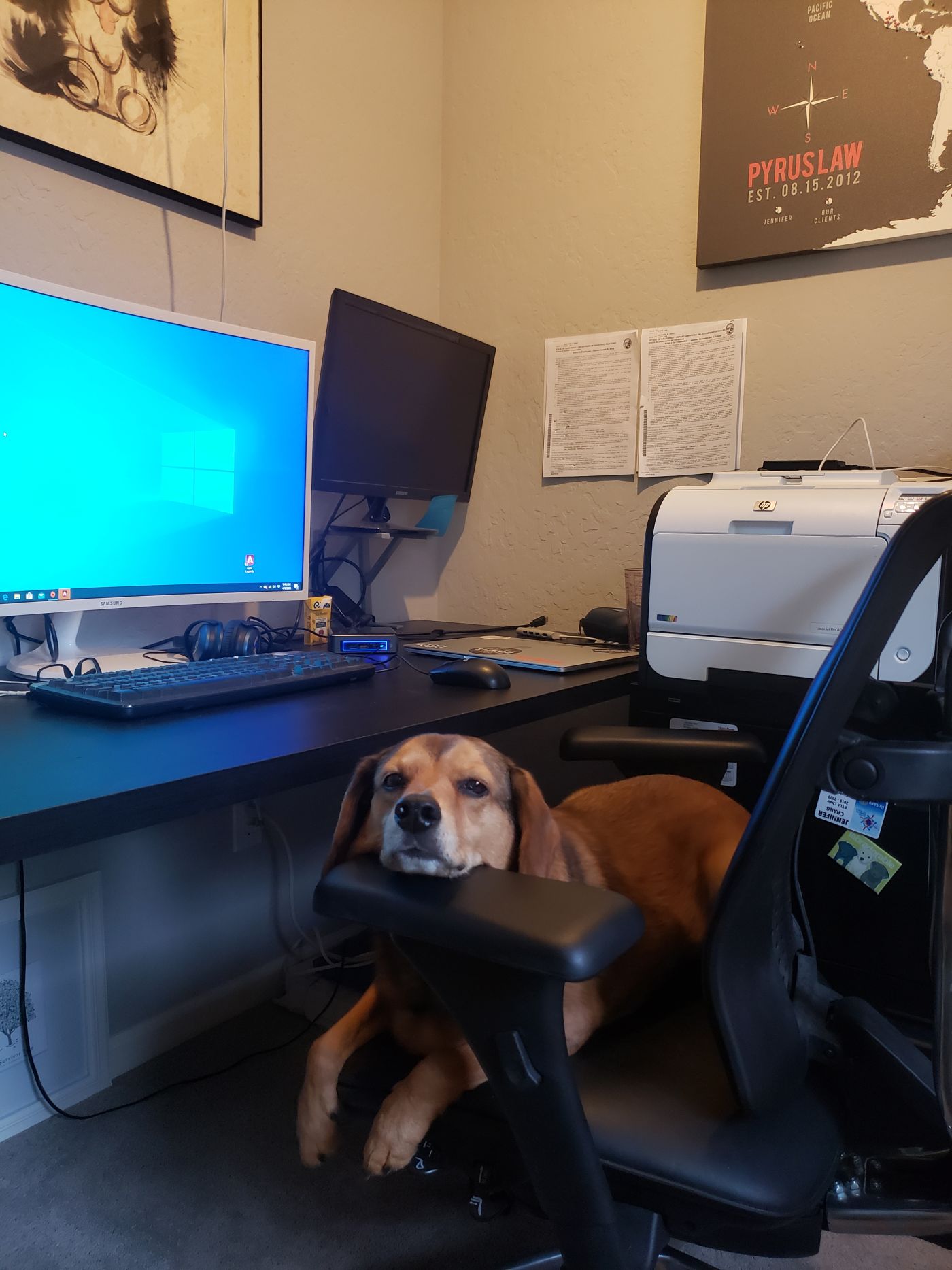 Strongi Chang Cheung
Parabeagle
I am a parabeagle. I am the poster child of the American cultural "tossed salad"--half beagle and half dachshund, raised in a Taiwanese-American-Polish household and now living with my Chinese-American-French family, I have a breadth of multicultural multilingual experiences that I bring with me to my work at Pyrus Law. I treat all clients with the same warmth and carefully inspect their belongings for food or food-like substances. My (re)search skills are unparalleled and I can often sniff out the answers to complex inquiries while putting clients at ease. I bring to parabeagling almost a decade of experience in IT and networking, as well as five years of experience in being a deconstruction dog.

---
"I want to make sure you feel welcomed and have no food in your pockets."
---
I was born in Chicago and relocated to the Bay Area in 2014. I've served as the in-house parabeagle at Pyrus Law since 2017.
In my free time, I love to eat, beg for food, and nap with my two human siblings. I love people. Outside of my food bowl, the beach is my happy place. I also dabble in modeling.
Education
Deep Peninsula Dog Training Club, Mountain View, CA

Petco Puppy Class, Chicago, IL
Languages
Dog- Native Fluency

English- Fluent listening (unless it's negative, then I don't understand at all)

Polish- Conversant Listening

Mandarin- Conversant Listening

Cantonese- Beginner Listening

Baby- Conversant Listening